Experience a safari vacation in Kenya, the place where safari travel originated. The best Kenya tours and safaris include Big 5 game viewing, incredible natural beauty and cultural encounters, often combining Kenya's top attractions with Tanzania and the tropical beaches of the Kenyan coast. The safari bucket list for Kenya includes seeing the Great Migration in the legendary Masai Mara, Amboseli's unforgettable views of Mount Kilimanjaro and Samburu's leopards. Encounter fascinating cultures in authentic Masai villages and taste the flavours of Africa, India and Europe in the melting pot that is Swahili culture. Kenya's biggest attraction is the natural movement of mega-herds – wildebeest, zebra and gazelle – following the summer rains and sweet grasses in an annual pilgrimage called the Great Migration. Depending on when your Kenya safari takes place, you may witness the life-and-death struggles of the Mara River crossings or dramatic encounters with Africa's top predators on the open plains. Kenya combines easily with Tanzania and Rwanda, which means you can add gorilla trekking to your Kenyan safari. You'll also find a wide range of safari and beach combination tours to make the most of Kenya's Out of Africa scenic beauty and wildlife, rounded off with R&R on a tropical island. Kenya offers a holiday for every traveller. From unforgettable Kenya family safaris that offer child-friendly activities and services, to exclusive hideaways for romantics, from adventurous honeymoons to small groups of friends and family celebrating a milestone anniversary. Whatever type of traveller you are, there's not much that beats a Kenya holiday – the standards of service are high and Kenya's top destinations offer luxury accommodation ranging from lavish, colonial-style lodges to funky boutique hotels and amenity-packed resorts.
Quick links to travel advice
Planning a Kenya safari for the first time? Get started with Kenya Safari Guide for Beginners
Not sure where to travel on your East Africa safari? Read our expert advice on Where to Safari: Kenya or Tanzania.
Planning a trip to the Kenya coast? Read our Kenya Beach Guide.
Why choose a privately-guided safari? Read all about the advantages of tailor made travel.
What travellers most enjoyed about Tanzania

Private Concessions And Conservancies


Tanzania
10 DAYS Overview Itinerary Enquire Overview Visit two of Tanzania's largest and most untouched reserves as you enjoy a luxury tented safari in the Nyerere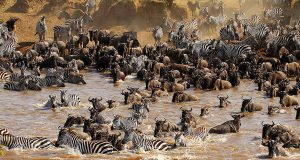 Tanzania
10 DAYS Overview Itinerary Enquire Overview Visit two of Tanzania's largest and most untouched reserves as you enjoy a luxury tented safari in the Nyerere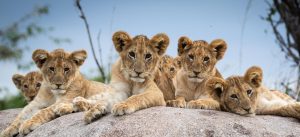 Tanzania
10 DAYS Overview Itinerary Enquire Overview Visit two of Tanzania's largest and most untouched reserves as you enjoy a luxury tented safari in the Nyerere